click on the link above to review
a complete list of Pioneer Service's
five-star reviews or logon
directly to Yelp.com

Leslie W.
10/14/2014
Redwood City, CA
I've been using Pioneer Services for over 5 years for gutter cleaning. Randy and Wanda are the best! They are on time, professional, and very pleasant people. We use to clean our own gutters, but it's such a awful chore we'd put it off and then it would rain making the whole thing worse. Now, we get an email to schedule an appointment and Randy and Wanda take care of everything.  They are fast and everything is clean and tidy when they leave.
Kim T.
7/29/2014
San Mateo, CA
If your looking for some great, professional, outstanding service for window cleaning and screen replacements look no further.  Randy and Wanda not only did an outstanding job they also had some great advice and tips for me.  We're still thinking of screen options which they can do.  I will not hesitate to call them again and maybe even get them done more often than years gone by.  Very nice people… Trustworthy too.  If they can even put up with my new dog "Muffy" who is in training, then I give them a thumbs up… Very patient… I love the view even better when the windows are sparkling clean.   I'll be passing out those great business cards too.  Kim T. in San Mateo.
Linda S.
8/12/2013
Sunnyvale, CA
Randy and his wife, Wanda are a great team!  He does the outside, and she does the inside.  I didn't realize how dirty my windows were until they worked their magic.  My windows sparkle, and they did it without any disruption of the house inside or out.   I will recommend them to all my neighbors and friends.
Robin A.
2/26/2013
Los Altos, CA
Pioneer was recommended to us by a friend.  Randy provided a reasonable quote, delivered on that quote.  He was professional, prompt, courteous and made sound suggestions on some home maintenance.  We have odd shaped windows, many two story.  The windows look great.  We have small dogs and he was mindful of their requirements as well.  We will definitely use Pioneer again.
Neal C.
6/13/2013
San Jose, CA
Randy and Wanda just left and I almost feel silly at how happy I am with my sparkling clean windows.  Randy spent extra time on a back bedroom window that had heavy water deposits from a misdirected sprinkler.  Wow!  What a difference!  The window looks almost new and he even put some kind of coating on it that makes water bead up and fall off it.  (He did say this won't last and we will be adjusting our sprinkler to keep it off the window after this.  Anyway, I can't recommend Randy and Wanda highly enough.  They are prompt, courteous, trustworthy (they do clean the inside of the windows, too) and very reasonably priced.  I don't know about you, but I just can't seem to get my windows all clean at once on my own and I am on the short side, so it is a big job to get to the top of my windows.  You won't ever want to go back to cleaning your own windows after you hire them!
Susan S.
3/28/2011
Redwood City, CA
Pioneer Services, did my windows. What a great job they did. They were fast and efficient. They did such a great job even on my upstairs windows that were hard to get to. I highly recommend them!!!!
Bob P.
3/1/2011
Alviso, CA
After my wife bugged me about the windows for 2 years, I finally gave Randy at Pioneer a call.  I got his name through a friend and was immediately impressed with his professionalism.  I like going through small, local businesses.  The work was thorough, affordable, and completed quickly.  If you need some industrial cleaning done, Randy is your man.
Mary D.
6/19/2010
Sunnyvale, CA
I found Pioneer Services through yelp and Randy did an excellent  job cleaning my solar panels and gutters.  He was very professional, patient and answered all my questions about solar cleaning.  After he cleaned my solar panels, I immediately notice an improvement of 30% for the panel.  I will use him regularly to clean my gutters and panels at least twice a year.
Mike K.
3/5/2010
Redwood City, CA
Randy cleans our office windows every season.  He is reliable and does a great job.  We recommend him highly.
aar kay b.
11/18/2009
Mountain View, CA
Excellent experience working with Pioneer Services – on time, great communication during scheduling, and a wonderful quality,  Randy the owner did the gutter cleaning himself and gave good guidance on when the service should be conducted next.  He was punctual, polite, and professional.  Strongly recommended!
Ellen S.
8/24/2009
Redwood City, CA
Randy Mills is not only NICE, but he is an HONEST man to do business with.
Jim D.
2/23/2009
Belmont, CA
Randy has performed a # of jobs for me. He has installed retractable screen doors,  a screen door with a canine access, cleaned out gutters & cleaned my office windows. He does an excellent job. Arrives on time & cleans up when he departs. Two thumbs way up!
Debra P.
2/8/2009
San Carlos, CA
I purchased a retractable screen for our front door  from Randy.  I would highly recommend him.  He showed up on time for an early appointment before we went to work, measured, and thoroughly explained what we were getting.  A couple weeks later, came back and installed it.  There was a small issue, which Randy took care of right away.  I would not hesitate using him again.  We also love  the fact that we have no more bugs in the house. The Clear View screen door is the best!!!
Dieter W.
2/7/2009
Belmont, CA
Called Randy, set up an appointment, Randy was prompt and very efficient, 3 stories up was not a problem, inside and out my windows had no streaks and screens had no dust. Randy was excellent, I will use and recommend his services.
Jeannine O.
2/5/2009
Los Gatos, CA
I have used Pioneer Services for window cleaning for years.  Randy arrives on time, removes and cleans screens, washes windows inside and out, and replaces the dry screens.  We have some very high windows in several locations, which have been a challenge for some window washers, but Randy's method makes them turn out crystal clean every time.
Rebecca M.
2/5/2009
San Mateo, CA
I would definately refer anyone to Pioneer Services.  Randy has cleaned both my mother's and grandmother's windows and gutters.  He was very prompt and left the windows sparkling.  I felt his prices were reasonable.  Randy himself is very friendly and professional.
J T.
2/5/2009
Belmont, CA
I would highly recommend Pioneer Services. I have gotten my gutters cleaned and a screen repaired through Pioneer. They are pleasant to work with, get the job done fast, and their quality is excellent.
Albert O.
Sunnyvale, CA

2/4/2009
I was looking for new screen for my windows, and I got a quote from a screen door place. I had to take them all down myself and reinstall them, and I remember that Pioneer services offer screen for windows. The price was competitive and they do the rest. It saved me time and money by letting them do everything, and I got wonderful result.
Gary A.
Santa Clara, CA
2/4/2009
We have been using Randy's Pioneer Services for cleaning our windows and screens for years.  He has always shown up on time and he removes the screens and scrubs them and lets them dry while he cleans the windows inside and out.  He also has the tools to remove calcium deposits from sprinkler over-spray on the windows.  In addition, he wipes down the window sills.  He has additional services for cleaning gutters and for installing disappearing /roll-away screen doors & tools to remove fog from double pane windows.  We recommend him highly.
Tim H.
Santa Cruz, CA
2/3/2009
I am a fellow window cleaner.  I was unable to meet  a great customer's deadline and Randy made room in his schedule to accommodate them.  They were VERY pleased.  His level of professionalism and quality work won the day.  Thanks Randy!
bette k.
Palo Alto, CA
2/1/2009
Randy did an excellent job replacing screens. I would highly recommend him. He was professional, kind, patient and thorough.
Everything got done with "no worries". A great gift!
Linda A.
Palo Alto, CA
2/1/2009
Randy has been providing excellent service to us as well as to the condo association where I live.  He is reliable, responsible, realistic, reasonably priced and really nice! We use his services for window and skylight washing, and catch basin/downspout cleaning .  I do not hesitate to recommend Randy and Pioneer Services.
Sue M.
Menlo Park, CA
2/1/2009
For window cleaning, including skylights, fixing a broken screen and even cleaning your gutters, Pioneer Services is the BEST in the Bay Area.  Prices are correct.  Randy comes on time and confirms the date and time.  He's easy to reach by phone or email. Again, total satisfaction for me and many of my friends to whom I've referred him for several years now.  Contact him for an estimate and then hire him as you will be more than pleased with all he does.
It's Gutter Cleaning Season: October 1st ~ March 31st!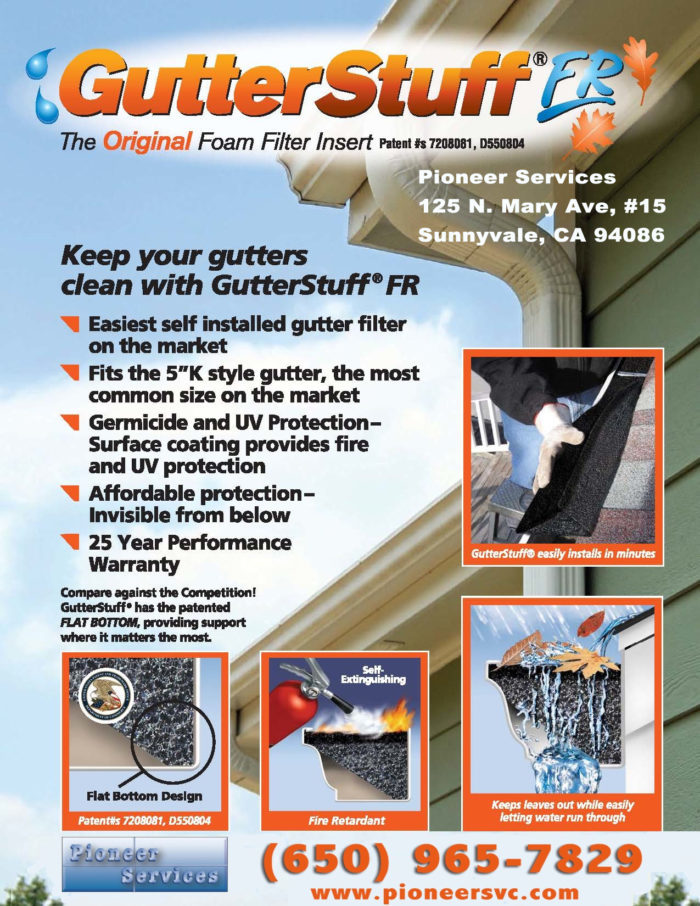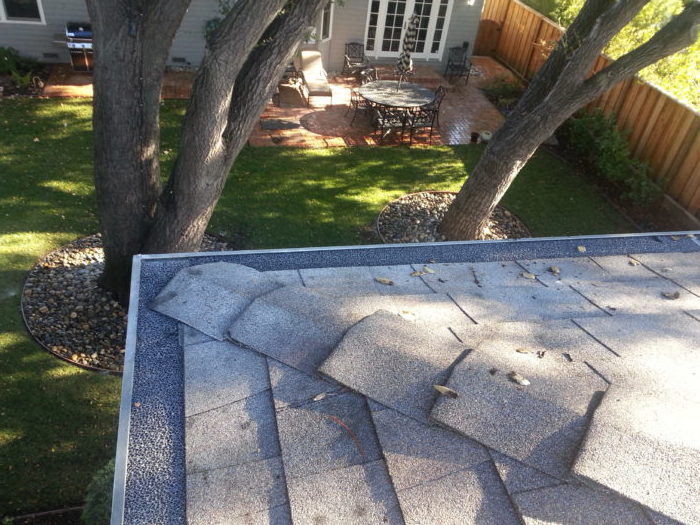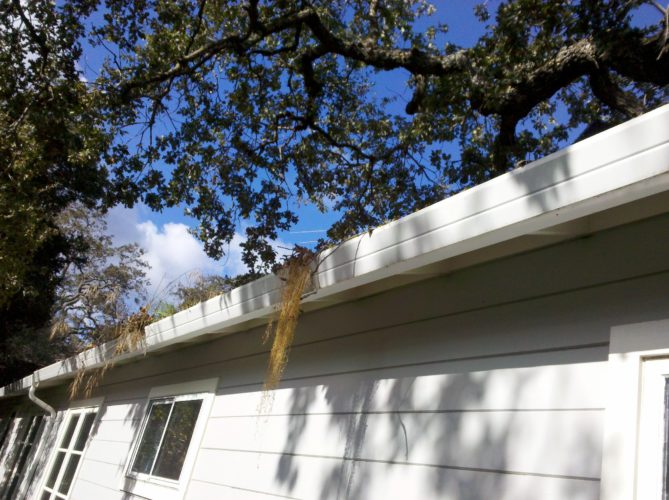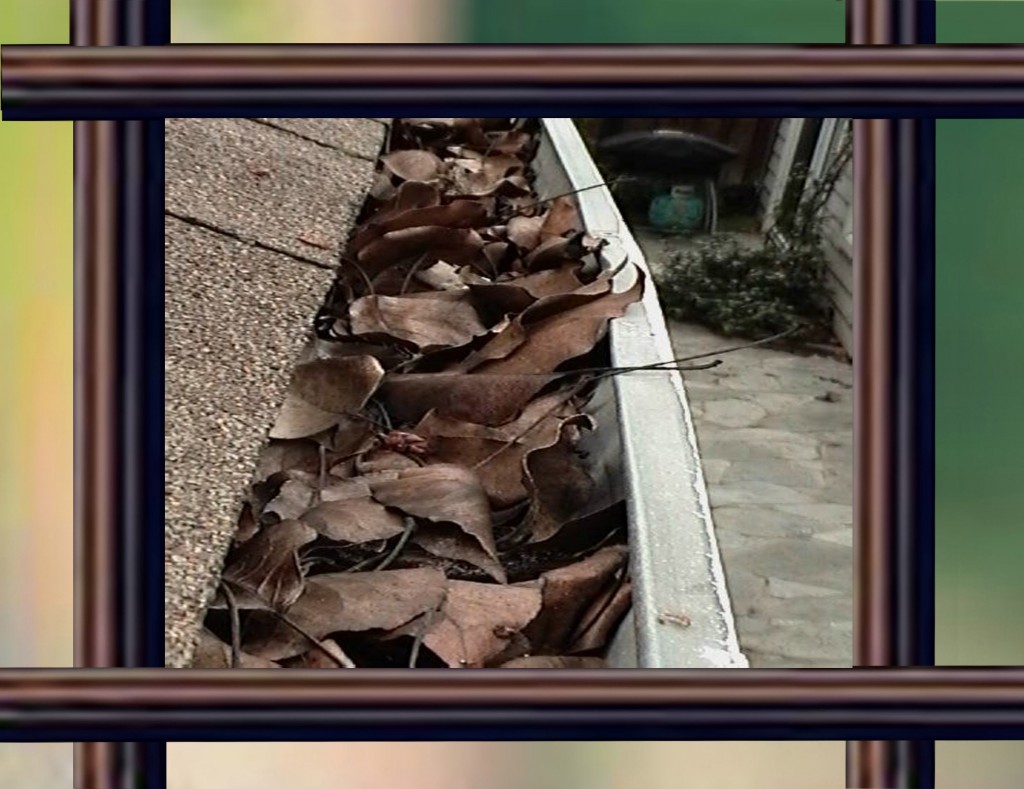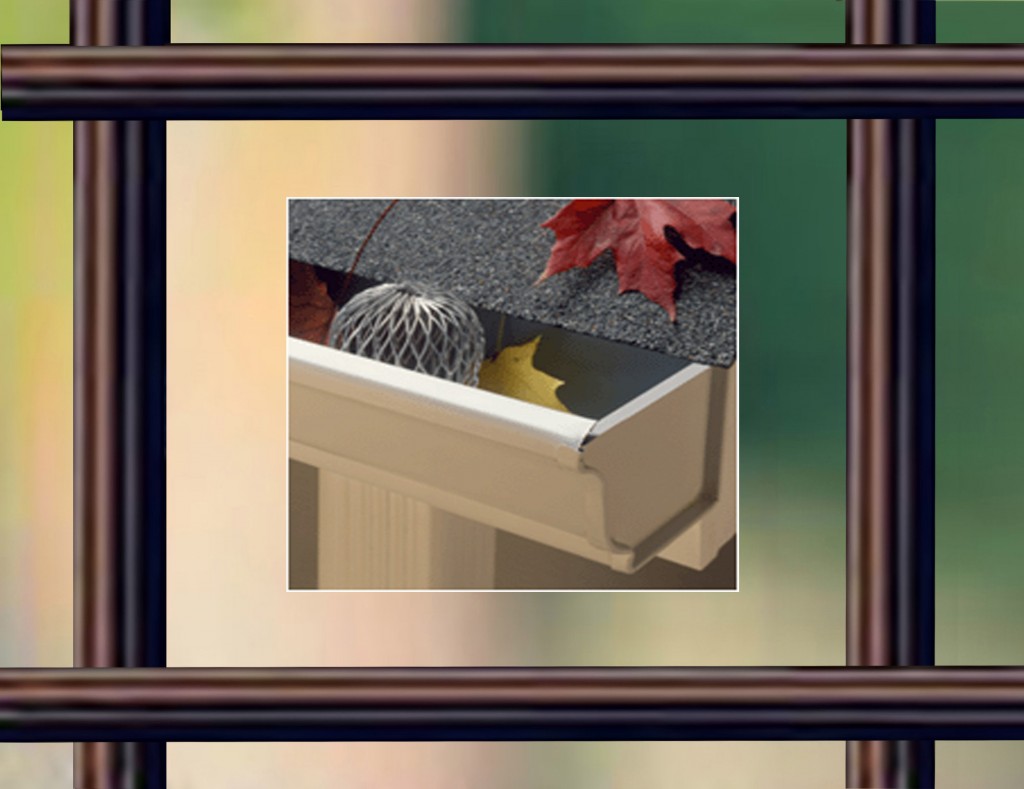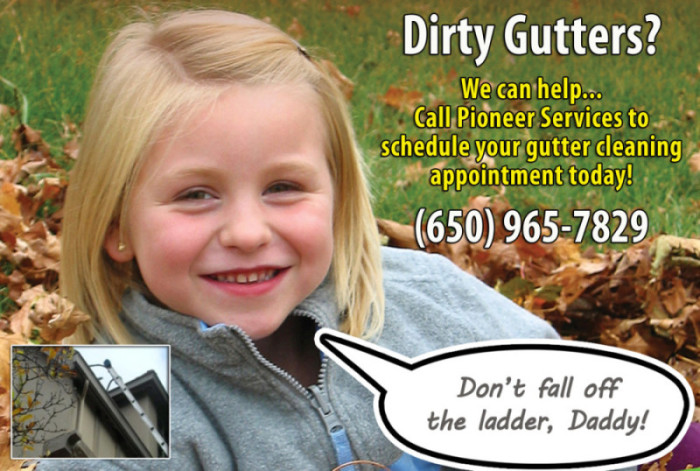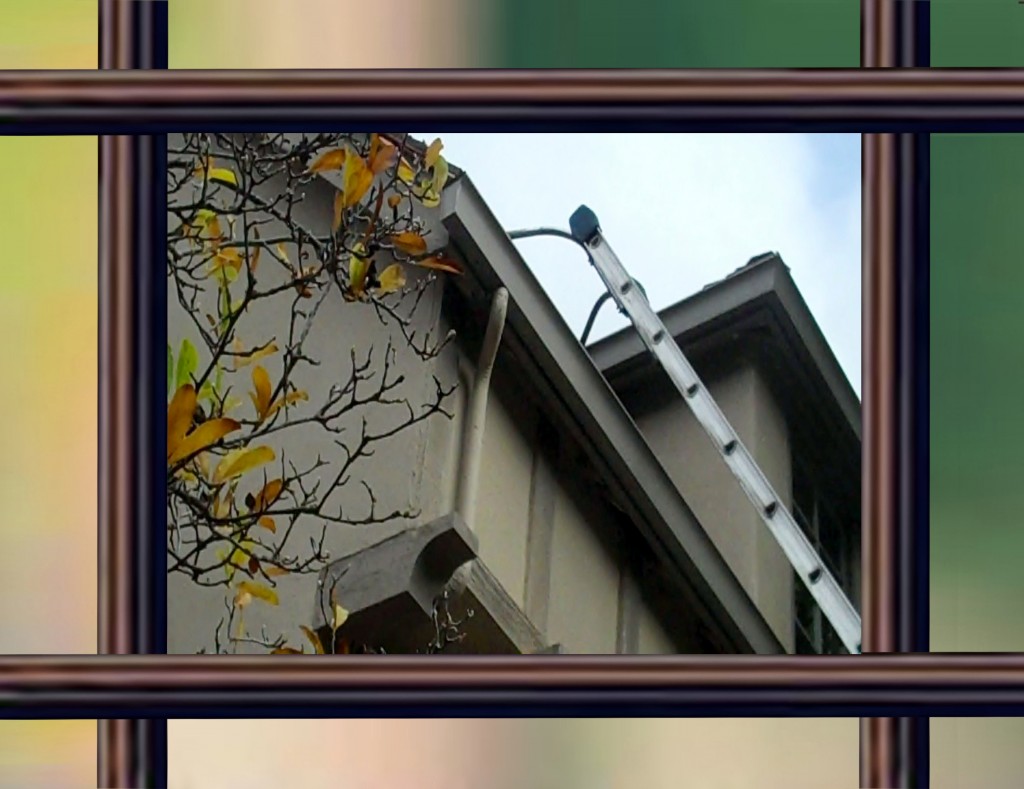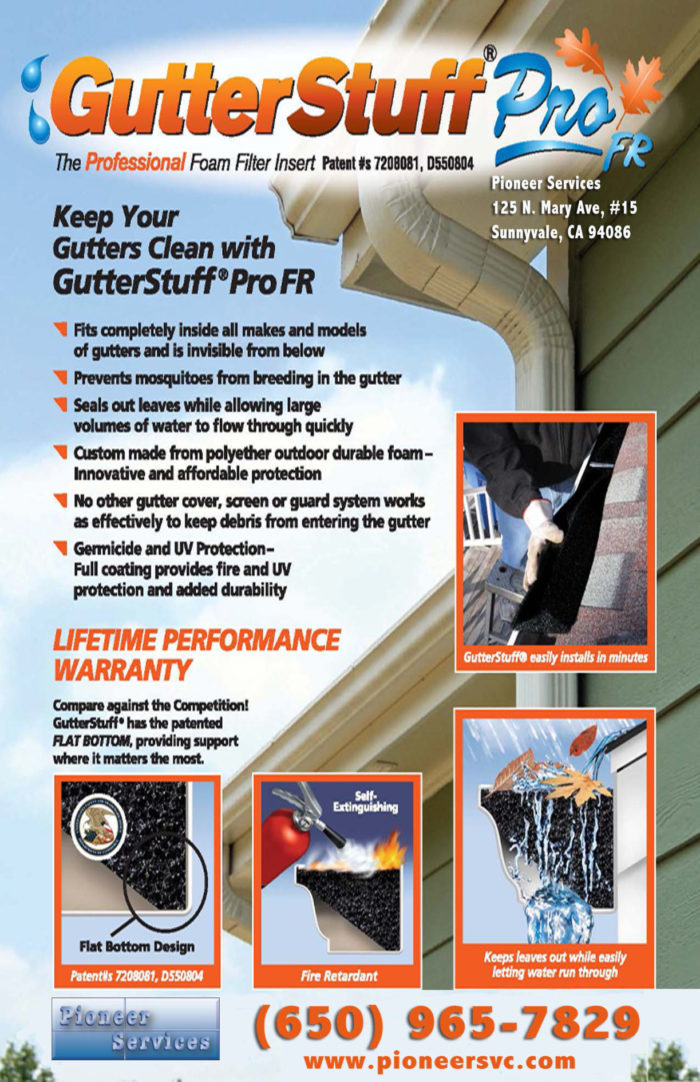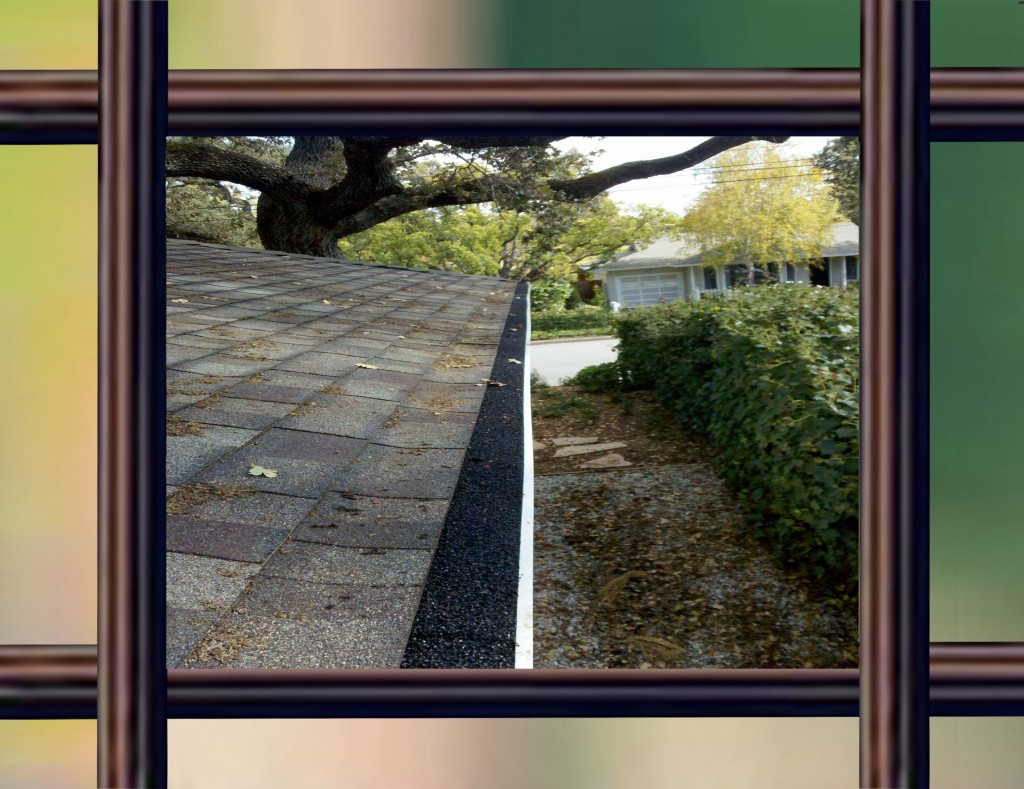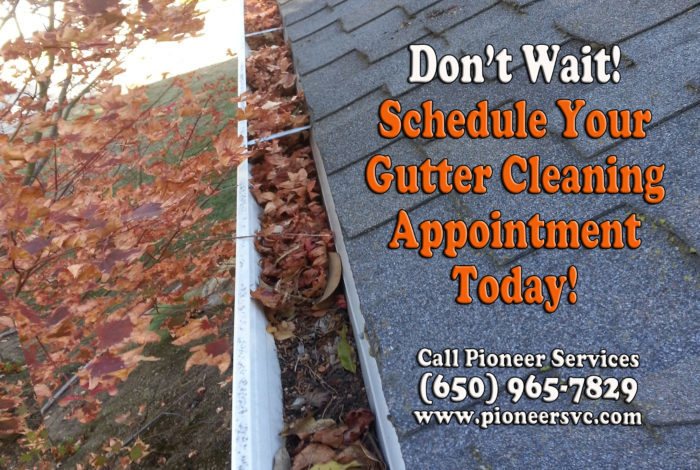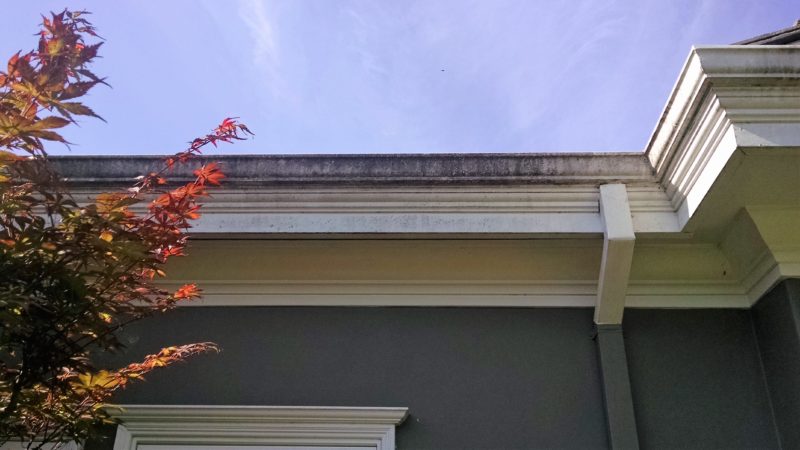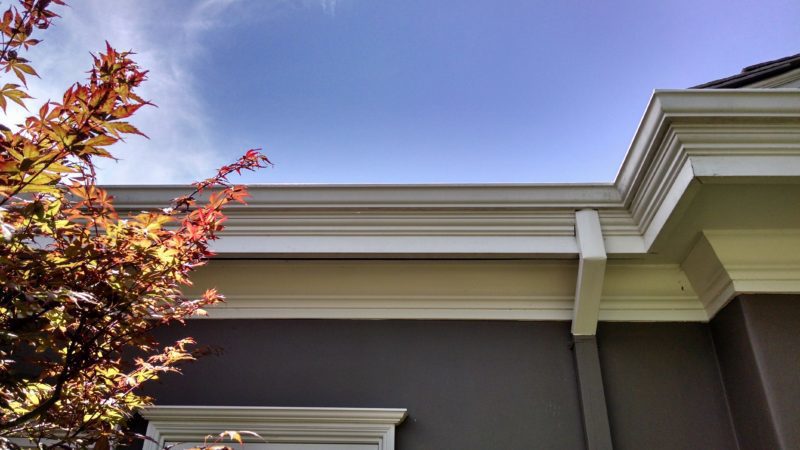 See Our Great Reviews!
Olive B.
Palo Alto, CA
04/23/2012
Thank you Randy!  You did a super job as always!
Spam Blocked
Contact Us
PIONEER SERVICES: Specializing in Window Cleaning, Solar Panel Cleaning, Gutter Cleaning, Screen Repairs & Retractable ClearView Screen Door Installations! Call Today for a Free Estimate!

Tel

(650) 965-7829

Mail

pioneerservice1@aol.com

Add

Sunnyvale, CA 94086