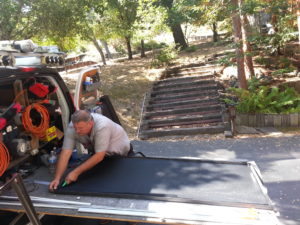 Screen Repairs
& Replacements!
The sun is out and it's time to open up your home to the great weather and clean air. Once you start opening up the windows you realize that your screen have holes in them and a few screens are bent up or have broken plastic corners and need to be replaced. You can go to the hardware store and make your own or you can call Pioneer Services to have them made for you on the spot at your home.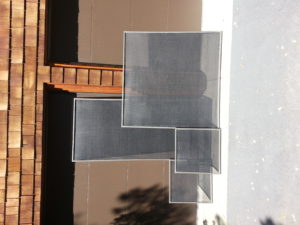 Make sure that you have the replacement screens made with mitered corners and metal inserts that will last a lifetime. Many of the original screens that came with the original windows that are available today come with plastic corners that become yellow and brittle over time. Sometimes you barely have to touch them and suddenly your screen folds in  two.  It's worth your money to have them made correctly so that they will last another 30 years.
You have several choices when it comes to the actual screen mesh you choose. The old metal mesh is available at select dealers but it will eventually oxidize and cause spots to appear on your window glass that requires a mild acid wash to remove. You are better off sticking with fiberglass or pet screen. Fiberglass is now available in charcoal and grey for matching most applications. New fiberglass material is available that are GreenGuard Certified Products. Both BetterVue and UltraVue fiberglass screen mesh meet these requirements. 
See the difference between both products below:
BetterVue
10% Better Insect Protection
10% Better Airflow
10 % Clearer View
Same Strength as Standard Fiberglass
Used For Window & Door Screens
UltarVue
20 % Better Insect Protection
15% Better Airflow
15% Clearer View
25% Less Durable Material
Used for Window Screen Only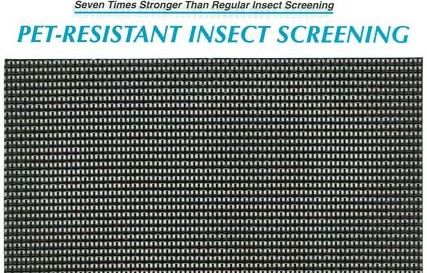 `
Those of you who have pets that tear up your screens may want to consider Pet Screen. Pet Screen is 7 times stronger than standard fiberglass screen material. This stuff is as strong as it gets. It is made of strong Vinyl-coated polyester and is available in both black and grey material. Whatever your needs are we at Pioneer Services can help.